Reading Time:
5
minutes
by Faith Kowitz
Here at Clarifying Catholicism, we enjoy promoting and featuring great work from all corners of the internet. Today, we would like to feature ten Catholic growing blogs that we thought deserved a shoutout! But first, we would like extend our thanks and appreciation to two larger websites you may have heard about…
Thank you Big Pulpit and National Catholic Register!!!
These two amazing resources have provided our site, and many others, with exposure to the mainstream Catholic media. In fact, many of the featured sites below were pulled from their recommended readings. Every day, Big Pulpit  features dozens of Catholic blogs, and National Catholic Register's "Best in Catholic Blogging" series showcases the cream of the crop of these selections. We would like to specially thank Mr. Tito Edwards, who manages Big Pulpit, as well as several other websites such as Catholic Stand,  Ignitum Today, and The American Catholic. Without further ado, here are ten Catholic blogs we recommend our readers check out!
Of Intellect and Interest
URL: https://johntuttleswriting.wordpress.com/
Specialty: Catholic-based reviews on news, movies, books, etc. 
Description: This blog comes from one of our own: John Tuttle. In addition to writing for Clarifying Catholicism, John writes for the American Watchmen. His style is humorous, intense, and has a matter-of-fact-ness that we appreciate. If you have enjoyed his articles here at Clarifying, check out his personal blog for more of his insight. 
Article of Interest: The Woes of Weinstein
Ignitum Today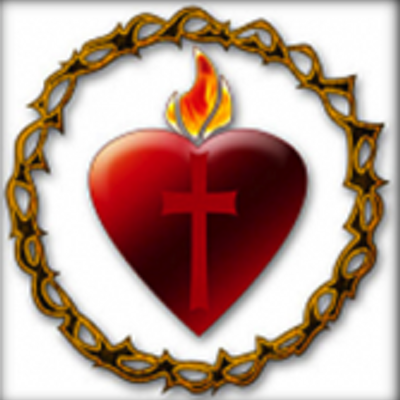 URL: https://www.ignitumtoday.com/
Specialty: Lifestyle and News
Description: This predominantly young adult-catered website provides resources to help Catholics pursue healthy faith lives in a culture that often discourages us to be faithful. So, while our website focuses on clarifying doctrine, Ignitum's content focuses on encouraging healthy Catholic lifestyles and sharing faith experiences. Over 200 young writers have been featured. 
Article of Interest: Forgiveness, Chastity, and Faithfulness
Catholic Sistas
URL: http://www.catholicsistas.com 
Specialty: This blog gives quality insights into how Catholic women can deepen their faith lives 
Description: Just like our site and Ignatum Today, Catholic Sistas features several contributors to provide multiple voices, viewpoints, styles, and interests. Their site has a very soothing homepage, and its writers enjoy sharing their personal experiences with readers. If you can relate to vulnerability, then this blog might help you grow in your winding journey to sanctity. 
Article off Interest: Here I am, Lord…Broken 
Title: Those Catholic Men
URL: http://thosecatholicmen.com 
Specialty: Just as Catholic Sistas is geared towards women, this site is tailored to men who seek to grow in authentic masculinity 
Description: Catholic men are charged with the difficult task of balancing "tough" masculinity and empathetic "sensitivity" to care and protect others. Popular opinion says that it is taboo for men to talk about their feelings, which makes this the perfect resource for any aspiring Catholic gentlemen. Many of these writers have experienced the world's scrutiny and are pursuing true and beautiful masculinity. This site shares practical tips to be a man for both others and God. Its aesthetic also reflects its mission. 
Article of Interest: Be Master or Get Mastered
The Underground Thomist
URL: http://undergroundthomist.org 
Specialty: This blog concentrates on the political and philosophical aspects of our faith. 
Description: Dr. Budziszewski is a professor at the University of Texas in Austin, teaching government and philosophy. He offers articles, talks, books, reviews, etc. for fellow scholars, students, and those who are philosophically or politically inclined. I must say that he certainly lives out the saying "once a teacher always a teacher."  
Article of Interest: Bad Reasoning about Hard Choices
One Mad Mom
URL: https://omm.foeduscatholic.com/ 
Specialty: This woman has lovely opinionated articles on all things controversial!
Description: One Mad Mom is run by a woman who prefers to remain anonymous for her family's sake, but that does not stop her from imbuing her personality into each of her articles. I adore the irony, sarcasm, and pure verbal brutality when she talks about how confused our world can be. We hope you will enjoy them as well. 
Article of Interest: Translogicals 
The Scott Smith Blog
URL: https://www.thescottsmithblog.com 
Specialty: Apologetics 
Description: You will be ready to defend your stances as a Catholic once you've read this blog. Scott Smith talks about current controversial issues, and because his profession is as an attorney, he gives very compelling arguments and defenses for the Faith. This blog has been running since 2008, and it received the honor of receiving the 2018 Fisher Net Award for Best Catholic Blogs. That alone should be reason enough for you to check it out. 
Article of Interest: Amazing Things About the Rosary You Didn't Know
New Walden
Specialty: Catholic Transcendentalism
Description: This blog focuses on the essence of being. It has many articles on Catholic interpretations of the philosophical movement of transcendentalism. Its layout is quite pleasing to the eyes . Their commentaries and articles are full of knowledge and practical advice. 
Article of Interest: The Catholic New Agency Misrepresented Key Amoris Text
Catholic Family Men
URL: http://catholicfamilymen.com/blog/ 
Specialty: Catholic dads in community
Description: I love this community of Catholic dads, which provides many rich examples of what it means to be a good father. This blog is a great resource for anyone who is a father or is considering fatherhood. These men show their realness in their photos as well as their words. 
One article: Love is an Action Verb
The Catholic Mom
Specialty: Another parenting blog
Description: Let's be real people: parents need support now more than ever. Women especially need to have a strong community to help them support their children. This blog covers anything from postpartum to new homeschooling tools. You can also find great recipes, books, tech talks, online hangouts, podcasts, and so much that could be part of a mother's world!
Article of Interest: Why Spouses Should Burden Each Other
Well, that's it for our very first Catholic Blogs feature. So, what are some of your favorite growing Catholic blogs? Which ones should we feature next month? Let us know in the comments!